Opting for made-to-measure curtains gives you more choice to create a finished product that suits your exacting requirements. One of the many options is the heading of your curtains and we offer three different types.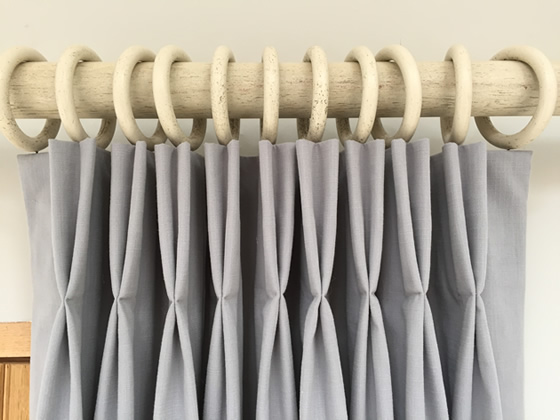 Double Pleat – A more contemporary design that has small pleats separated by flat sections of fabric. Double pleat tends to give uniform folds and require less room when in an open position, but still provide the control and flow of regular pinch pleats. This type of curtain is versatile and therefore looks great in all kinds of setting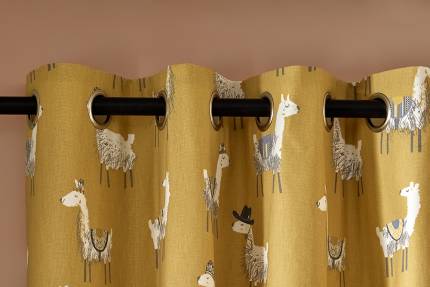 Eyelet – A contemporary curtain heading for use with curtain poles. Eyelet heading gives large even soft pleats and have metal rings at the top of the curtain. Eyelet curtains are well suited in a number of spaces including bedrooms, living rooms and dining rooms.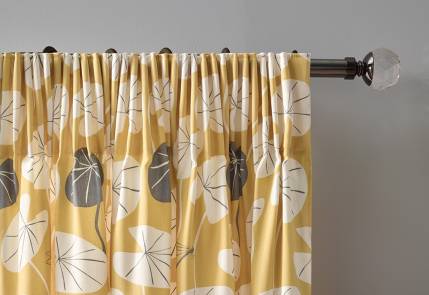 Pencil Pleat – A classic design of tightly gathered folds to create a semi-cylindrical heading that resembles a line of pencils. From the close pleats of the header, the fabric tumbles freely to the floor. Pencil pleat curtains can be used on either poles or tracks and are often used in living rooms, dining rooms and bedrooms.